Channeling Erik Day of Enlightenment — Los Angeles, CA
November 7, 2015 @ 9:00 am

-

3:00 pm

$40 - $200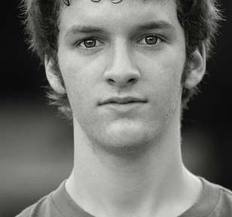 Join us in Los Angeles, California at the Custom Hotel on Saturday, November 7 for the Channeling Erik Day of Enlightenment. The cost of this full-day workshop is $200 before September 1 and $225 thereafter. The price of the workshop includes the full day workshop, all teaching materials and a lunch buffet. There is a separate public channeling that same evening where Jamie will trance channel Erik. The cost of this event is $40. You can register for both the workshop and the channeling, or for each event separately. You must register for both events if you plan to attend both, and they will fill quickly, so please register early! *Accommodations and travel is NOT included in the registration fee. Please make all travel arrangements accordingly.
*We have reserved a group block rate with the Custom Hotel for $109 per night with $15 parking. In order to secure your discounted room and parking rate please call the Custom Hotel directly and book using the discount code "Love and Light." The number to call the hotel is: 310-645-0400. This discounted rate is good until October 9. 
The Custom Hotel is the only boutique hotel located within a mile from Los Angeles International Airport. The hotel is a mile from the Pacific, and close to laid-back beach towns, chic restaurants and prime shopping. There's also newly renovated golf course and 28-lane bowling alley within walking distance. The hotel also offers a complimentary airport shuttle to and from LAX. Learn more about the Custom Hotel by going here: http://www.jdvhotels.com/hotels/california/los-angeles-hotels/custom-hotel/
The Custom Hotel is located at:
8639 Lincoln Blvd,
Los Angeles, CA 90045
Phone: 310-645-0400
Channeling Erik Day of Enlightenment Schedule of Events
Saturday, November 7, 2015
9:00am-12:00pm: Morning Session/Living Love
Jamie and Erik talk about how "honoring" the deceased is not just a human need but one that extends beyond to spirits as well. Erik will share how keeping in touch with your favorite spirits does not, and should not, get in the way of your daily life but enhance and help heal the new life you are living.
12:00-1:00pm: We will host a buffet lunch that will include veggie wraps, turkey and egg salad sandwiches, caesar salad, Sun Chips and drinks. If you have dietary restrictions and cannot consume what will be on the buffet, please plan to bring your own lunch and snacks for the day. 
1:00-3:00pm: Afternoon Session/Receiving Love
Jamie and Erik will guide you though two styles of mediation to help you discover how your thoughts are holding you back, or encouraging you to connect to your loved ones. Get to know how well you receive love. Get to know yourself through Erik's down to Earth style of teaching.
 3:00pm-6:00pm: Rest and dinner on your own.  
6:00pm- 7:30pm: Public Channeling
Jamie will trance channel Erik and allow him to speak directly to you. You will have an opportunity to ask Erik questions about the material from the workshop, as well as personal questions.