Healing Night with The Love and Light Institute
April 11 @ 6:45 pm

-

8:30 pm

$10.00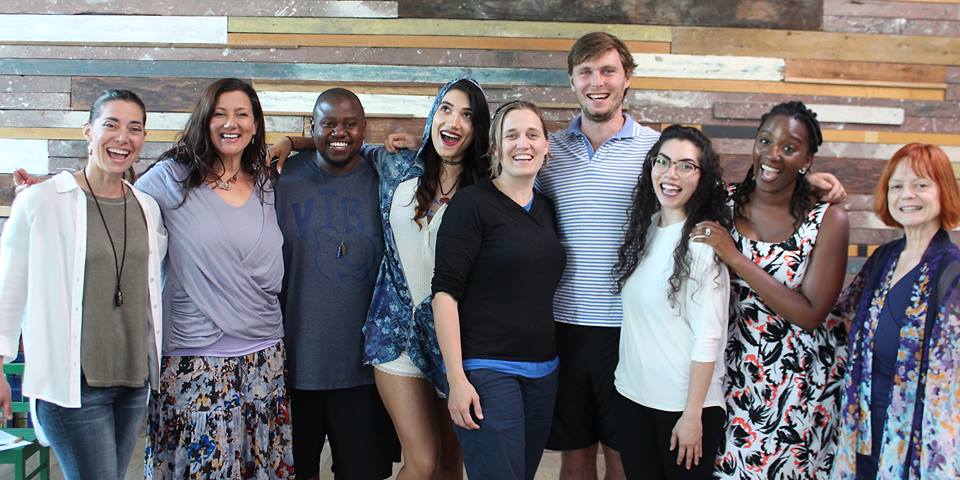 REGISTER HEREHealing Centered Engagement
As part of our Give-Back Program, The Love & Light Institute would like to give you a night of healing.
Varied healing modalities will be represented. Each healer at The Love & Light Institute will have their own station where they will do their healing work and where guests may sit and observe other sessions (if needed, privacy will be provided).
You will have the opportunity to sign up to see one or more healers. While you are not engaged in a session, you may observe the healers as they work so that you can gain more insight on the healer's techniques and the benefits of each healing practice.
Each healer will also have a display of their material, will be selling their products, and will have the ability to book future appointments.
Please Note: Sigrira will NOT be in attendance on April 11; so please do not bring your animal. 
Here is a list of the regular healers who offer service at Healing Night. 
Kenya Jackson-Saulters: Energy and Life Coaching
Kenya is a Master workshop facilitator, Kenya Jackson-Saulters is a twice published self-help author who is known for her unique brand of non traditional self help. Most recently, she has blended the health benefits of exercise, meditation and writing to form a custom personal development experience for women called The Outdoor Journal Tour.The Outdoor Journal Tour is a proud nonprofit partner of The Love and Light Institute.
To learn more about Kenya please visit her website at: http://www.outdoorjournaltour.com
Sara Reheis: Reiki Healing
Sara is a Reiki practitioner. She is working to expand her skills and knowledge in the healing arts as she is very passionate about helping others and contributing to the healing of the world as a whole. she uses her understanding of psychology and wellness to continue to be an advocate for mindfulness, expanding consciousness, and awareness.
Reach Sara via email: saraareheis@gmail.com
Ronita Pace. R.N. M.S.: Reiki Healing
Clinical Nurse Specialist & Reiki Master
Ronita Pace was initially certified as a Reiki Master in 1996 and recently completed the Master training in the Usui/Holy Fire II Reiki system of healing. This training was facilitated by Sabine L. Plunkett, LMT, RMT, Reiki Master Teacher @www.sacredhealingtouch.com.
Reiki is a Japanese technique for stress reduction and relaxation that can enhance our natural ability to heal. Utilizing a series of hand placements on the client's body, this gentle therapeutic touch promotes balance on physical, emotional, psychological and spiritual levels.
Lovely: Perspective Communication Therapy
Join Lovely, for Perspective Communicatin Therapy; I'm sure you've heard before that you canno solve a problme from the same enrgy of which it started? It sounds so simple, But how? Vulnerability. Using personal experience in combination with her intuitive and emapthic qualities you will be guided on a comfortable journey of trust, vulunerability and connectedness to the root of what's troubling you. Grow and let go.
Theresa Lancaster: Reconnective Healing
Reconnective Healing is the process of accessing the field of an infinife supply of energy, light, and information to bring an optimal state of balance; mentally, physically, and spiritually. This work completely transcends traditional energy healing technique itself. When Reconnective Healing frequencies entrain with our energy body we emit and vibrate at a higher level of light. This has been shown to restructure our DNA, resulting in the emission of measurably higher levels of bio-photonic light.
Reach Theresea via email: thafhlp@gmail.com
​Julia Spinolo: Reiki Healing
Julia has over 20 years of experience as a health care provider and has studied energy healing for several years. She has bachelor, master, and doctoral degrees in Nursing. After extensive study, she completed her Reiki training in 2017 and has worked with clients across the country. She is a board certified family nurse practitioner and certified Usui Reiki Master. ​
As a health care provider, energy healer, and former cancer patient, Julia has a well-rounded and unique perspective on health care and wellness. She believes that combining energy healing, such as Reiki, with traditional Western medicine will benefit her clients. Similarly to the yin yang philosophy, Western medicine and Eastern medical practice do not oppose but truly support each other.
Reach Julia via email: julia@centeredself.com
Priya Lakhi: Energy Healing
Priya is a channeled healer, evolving yogi, intuitive coach, shamanic practitioner and Vedanta student.
Our work is transcendence. I work energetically and consciously. I hold a space for emotional intimacy. Together, we take a deep dive so you may go beyond this plane of existence – and merge with something greater than yourself. I am not afraid of your darkness. I have known my own.
Michelle: Young & Scrappy: A fresh approach to finance
For many, organizing your finances is a critical—and extremely difficult—form of self-care. Others may require a more intentional focus on healing past trauma associated with money, moving from a scarcity mindset to one of abundance, or giving yourself permission to be financially successful. As a financial coach, I am happy to focus on whatever financial issues are troubling you most, though I have particular expertise in budgeting, money mindsets, debt, and small business cash management.
Aileen Hadaway: Astrological Readings
Aileen is a lifelong student, committed to furthering her healing practice through a variety of modalities. In 2018, she has completed the three levels of Reiki training, been certified in Reflexology in the Zollinger Bodyworks System, and is expanding her abilities to provide counsel and clarity through Astrology, Numerology and more!
At Healing Night, Aileen will be confiscating astrological readings to offer insights into the celestial influences on your Natal Chart, and guidance on how to use said energies.
Email: aileen@theastralsoul.com
Jeen Rooks: Rooks' Nest Massage and Bodywork
Through her work Jeen promotes education and healing for all conditions and all populations. She wants to empower her community to care for their own bodies and take time to reconnect with the mind, body, and spirit. She believes that through these connections, we help our bodies clearly communicate within so that our minds and spirits are free to clearly communicate with others.
Email: rooksnest8@gmail.com
Angelica Ray: Intuitive Coach
It is my intention to be a resource for women and girls seeking to make sense of their rising desire to be more in touch with their own spirituality and wishing to delve more deeply into the realm of discovery- both of themselves and the world around them. Some of the information and insight shared here might resonate with you more than others- and that's okay! Take what works for you, and leave what doesn't. There is definitely no right or wrong answer to any of this. Of course, if you have any questions along the way, don't hesitate to reach out.