Illuminating the African Mysteries
February 27 @ 7:00 pm

-

9:00 pm

$30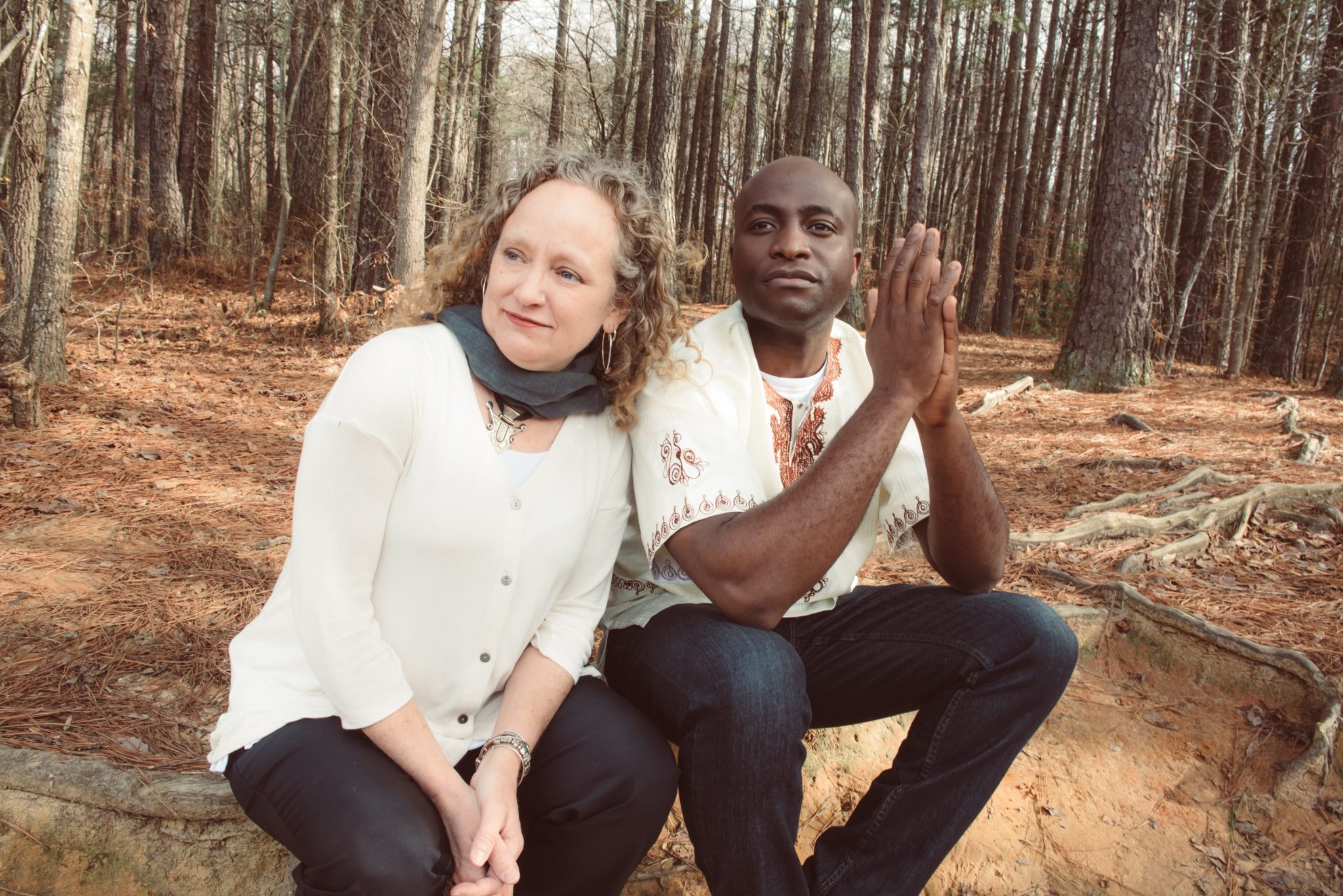 Join Shamans Seun Mendes and Ellen Mathys as they use African divination to bring healing and ancestral connection from the Other World.
Join us as we drum to call upon Spirit and the Spirits of our Ancestors to be in sacred community for this event. Seun and Ellen will draw upon the ancient, powerful African techniques of water divination and cowrie shell divination, to bring life-changing messages of purpose and healing from our loved ones and the Other World to participants. Seun and Ellen have been gifted these abilities by Spirit and the Ancestors, and they are both training with Burkina Faso Elder and Shaman Malidoma Patrice Some, author of "The Healing Wisdom of Africa" and "Of Water and the Spirit". Seun and Ellen will allow these loving Spirits to speak directly through them, and to use the water and cowrie shells to communicate their life-changing messages.
Seun Mendes is a Shaman, Healer, Diviner, and Teacher. Seun has studied with teachers and shamans from across the globe, learning different modalities of healing and many indigenous paths. On his platform www.mylifeonpurpose.blog, Seun writes about his many experiences in consciousness, studying with different teachers, and how to cultivate a life based on purpose. Seun is currently training with Malidoma Patrice Somé, a West African initiated Elder, shaman, and author of the popular books "Of Water and the Spirit" and "The Healing Wisdom of Africa".
Ellen Mathys is a Shaman, Energy Healer, Psychic Channel and Medium, Diviner, and Teacher. She is Director of Wild Sage Healing Arts (www.wildsagehealingarts.com) and teaches MoonRise, the year-long Shamanism immersion training for women. She has trained with shamans from West and Southern Africa, South America, Southeast Asia, and elsewhere. She is currently training with Initiated Elder and Shaman Malidoma Patrice Somé. She is honored to teach, lead community and personal rituals, provide energy healing to people and animals, and support social transformation and justice in Atlanta and beyond. She has lived and/or worked in over twenty-five African countries. Learn more about her at www.wildsagehealingarts.com.
Due to limited seating (50), please register in advance by purchasing your spot early. Your registration confirms your spot. Those who come to the event without a confirmation are subject to wait until all the others are seated and maybe turned away. Seats do fill quickly and it is advisable to purchase your tickets in advance.