"Mother Mary's Pathway to Love" book signing with Danielle Gibbons (A Free Event )
April 28, 2016 @ 7:00 pm

-

9:00 pm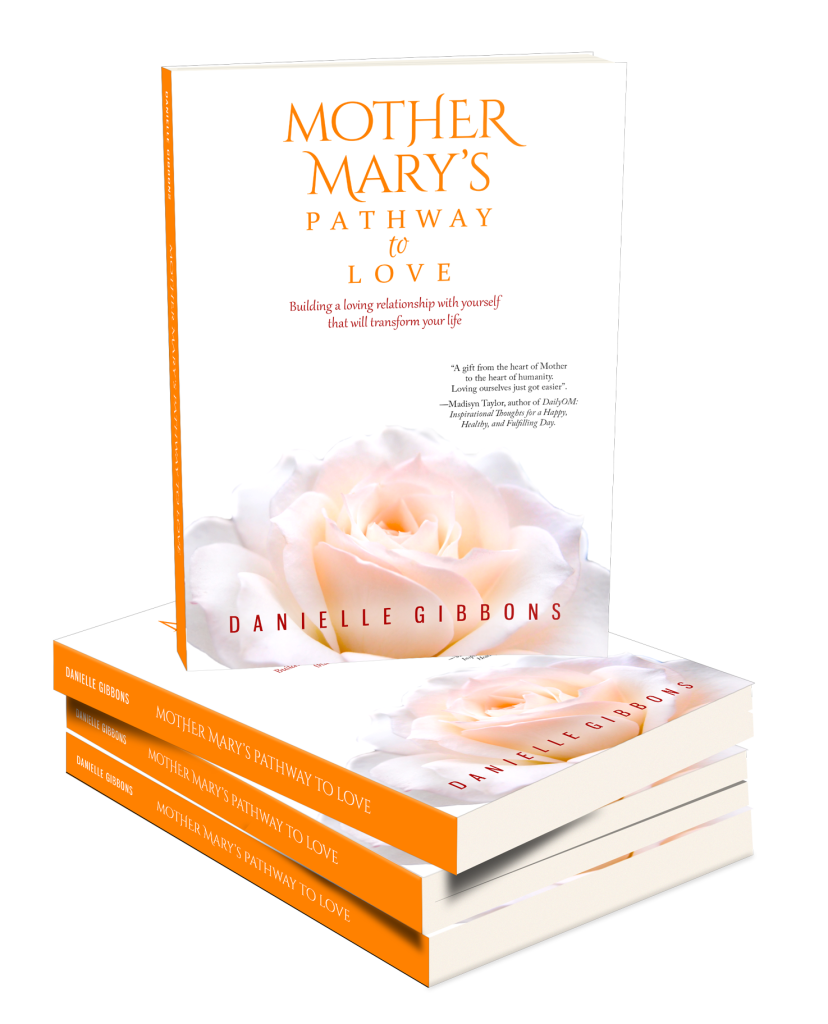 LOVE IS All
         Come Celebrate Mother Mary and Danielle's New Book, Mother Mary's Pathway to Love, at A Free Event and Book Signing
The Event
Join Mother Mary, as She is channeled by Danielle, for a special evening of love. Are you ready to claim the love inside of you more fully so you can live a more authentic life and share your love with the world?
Because the truth is, you know your life is so much easier when it is aligned with love. We are connected to a wellspring of love that unites us to each other and is available to all of us at all times. But accessing that wellspring isn't always easy or clear.
Well now it is…
Spend the evening with Mother as She opens your heart to the power of love. You will be so glad you did.
The Book 
"A gift from the heart of Mother to the heart of humanity. Loving ourselves just got easier."
-Madisyn Taylor
Best-selling author, DailyOM: Inspirational Thoughts for a Happy, Healthy, and fulfilling Day
What if someone handed you a book and told you that you wouldn't just be reading about love, you would be living it? Mother Mary's Pathway to Love: Building a Loving Relationship With Yourself That will Transform Your Life is that book.
Mother Mary takes you deep inside the most important relationship you will ever experience, the one with yourself.
Her words are imbued with the power to create an interactive experience with you.
She offers Her companionship while taking you on a journey of self-discovery. Each word supports your awakening by creating an inner awareness and experience as it unfolds.
Praise for Mother Mary's Pathway to Love 
"The definitive guide for the spiritual seeker. This wisdom will transform your life!" -Robbie Holz
Co-Author of award-winning Secrets of Aboriginal Healing and Aboriginal Secrets of Awakening
Mother Mary's Pathway to Love is a masterpiece that is not only life-changing to read, but profoundly beautiful in story and depth of teaching. It is an exquisitely written, inspirational master class and a must read for anyone seeking to know and love themselves more authentically. This book is a treasure and highly recommended.
~ Robin Mastro, Co-Author of Altars of Power and Grace, The Way of Vastu, and Making Room for Mr. Right
We hope to see you there. The love will be big, the hugs plentiful, and blessings that are just right for you!
Danielle Gibbons is the creator and founder of Beloved Publications. She has served as Mother Mary's channel since 1994. She assists people all over the world connect with Mother's love and grace. Mother Mary has served humanity for thousands of years. Together, they inspire individuals to awaken and expand their consciousness through best selling courses, life changing retreats, and on-line events. This is their first book together.