Free Healing Night
April 21, 2016 @ 7:00 pm

-

8:30 pm

Free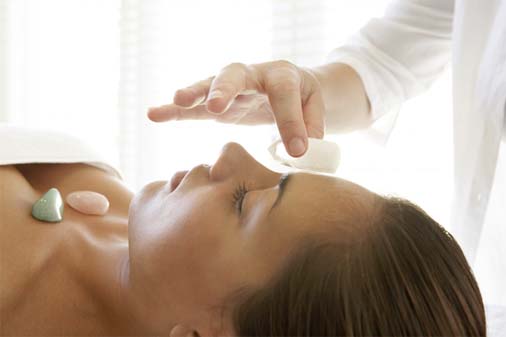 The Center for Love and Light is excited to give back to the community by offering complimentary free healing nights.  We hope you will join us for a night of free healing on Thursday, April 21 from 7:00-8:30 PM EST.  Please register in advance to secure your spot as there is a maximum registration of 20 participants for this event. *There will be two animal intuitive/healers present at this event. You are welcome to bring well-behaved pets to participate in this healing.
How does it work?
Varied healing modalities will be represented.  Each healer at Love and Light will be volunteering their time and will have their own station where they will do their healing work, and where guests may sit and observe other sessions (if needed, each healer has permission to ask for privacy on behalf of the client). Each healer will have a sign-up sheet and will determine the length of time they will spend with each person. Please only sign up for one healer at a time. While waiting for your next session you may observe the healers so that you can gain more insight on the healer's techniques and the benefits of each healing practice. Each healer will have a display of their material, will be able to sell their products, and will have the ability to book future appointments.
The healers below who will be available are:
Philippa Kingsley
Philippa is a certified VortexHealing® Divine Energy Healing practitioner, and an animal communicator who also uses VortexHealing® to help animals heal. Philippa describes VortexHealing as a process of change and transformation of consciousness at a deep causal level, healing issues originating from the mental, physical, emotional, spiritual and karmic levels. It helps people forgive themselves or a situation lightening the load that they have been carrying in their nervous system. You can learn more about Philippa by going to her website at: http://www.healingpeopleandpets.com/
Sigrira Perret-Gentil Savitski
Sigrira Perret-Gentil Savitski is a Reiki Master and Animal Intuitive. With a BA in Psychology from Emory University and a MFA in Photography, Sigrira's spiritual gifts have been awakening in the last five years. When one of her beloved feline sons was suffering with a cancerous tumor, Sigrira used Reiki to ease his suffering and extended his life with, as Jarvis later told her from spirit, the "colors that rushed through my body." Jarvis is now a key guide for Sigrira and has urged her to share her animal communication and healing gifts with others.  To learn more about Sigrira, please visit her website at http://www.sigrira.com.
Ursula Lentine
Ursula Lentine is a certified Associate Pranic Healer, licensed Minister with Centers for Spiritual Living, a New Thought Practitioner and Spiritual Advisor. She has worked with over 1,000 clients individually and thousands more in groups to help bring emotional, physical and spiritual balance to people's lives. Ursula has been providing Sunday Services as a youth minister for several years.  Holding multiple certifications in PranicHealing, and a Self Leadership therapy called Internal Family Systems, Lentine practices these and other forms of healing in her private practiceas well as at The Living Foods Institute in Atlanta. She facilitates a weekly group meditation at The Center for Love and Light every week on Tuesday at 7:00pm in which everyone is welcome to join. Ursula is consistently answering the call to assist clients wih the human longing for peace, clarity and wellness – attributes she had discovered through her personal path to spiritual balance, and it is a part of her life's purpose. For more information, visit her website at http://www.ursulalentine.com/ or call 404-246-6853.
Luda Kurenkov
Luda is an intuitive and energy healer certified in various healing modalities, including Reiki, "Touching The Light", and "Healing Seven Wounds". She works with subtle energies on many different levels, including chakra system, energy bodies, and human energy system as a whole. Multidimensional healing sessions she offers address all nature of being, living, past, present, and future. In addition to applying methods and techniques she uses her intuitive and empathic abilities to facilitate deep and graceful healing experience.
To learn more about Luda's work, please visit www.graceandwholeness.com.
Darshana Patel
Darshana Patel is a renowned Spiritual Activist, Energy Worker / Reiki Master, medium, and Lead Facilitator for Emotion-Centered Studies at the Love & Light Institute. Darshana specializes in channeling Universal Life Force energy to unlock energetic blocks – dead spiritual or emotional roots – that manifest as limiting patterns in one's life. Darshana's approach bypasses the ego to provide her clients direct access to their highest self – the divine self. Restoring energy flow increases one's vibration, resulting in expanded consciousness and a greater capacity for love, compassion, expression, and connection.
Visit Darshana's website: http://unscriptedway.com/
And follow her on Facebook: https://www.facebook.com/UnscriptedWay/